HD Video & High Quality Audio
Our software integrates with the latest IP camera technology. Observe in real time or review recorded high definition video in 1080p resolution. Auto-gaining discrete microphones provide high quality perfectly synchronized audio, great for picking up soft voices.
Searchable Database
All of the videos are stored and managed by a built in searchable database. Tag videos with data like student/patient name or therapy type for easy lookup and review.
Scheduler
A built in scheduler allows users to schedule recordings in advance or set up repeating schedules so the system automatically recordings the treatment or simulations on the desired days & times.
Security & Compliance
With comprehensive user management rights, a detailed audit log and optional encryption our video solution offers some of the most advanced security features in the market. These built in features can help maintain your clinics' compliance standards (HIPAA / HITECH).
Psychology Training with VALT
The VALT system is an extremely user-friendly video system for psychology video recording applications, employing state of the art technology to provide a solution for clinical and classroom skills assessment and improvement. Far superior to antiquated analog technology and at a fraction of the cost of many modern, digital systems, VALT (Video Audio Learning Tool) is seeing widespread use in clinics and university campuses around the nation.
Psychoactive Learning and Clinical Skills Assessment with VALT
The VALT system features user-friendly software that allows psychology clinics and departments an easy way to record and view live psychoactive therapy sessions for use as session training aid or skills assessment tool. The VALT system is used to help educate psychology students with video, especially in simulation environments and clinical skills labs.
The VALT system, combined with our innovative software solution helps clinical psychology programs use video to increase the effectiveness of their educational programs. This video recording system for psychology instructors can be used to monitor multiple students from the same location, allowing instructors to do far more with much less.
The VALT Video System for Psychology Education and Clinics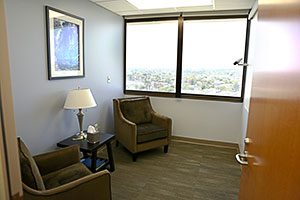 The VALT software allows customers to let different groups of people, such as instructors, use the same infrastructure. This feature permits organizations such as psychology clinics to utilize a single platform, lowering costs and simplify overall system management. At the same time, individual cameras or users can be isolated. This arrangement addresses the myriad needs of different individuals or departments.
Watching and recording live psychology therapy sessions for clinical assessment is extremely easy. Users with permissions can access the network through a simple internet browser, such as Firefox, Safari, or Chrome. Users can watch live psychology treatment sessions with most devices, including PC, Mac, tablets, or smartphones. Users of the system are able to access up to nine rooms and cameras at the same time.
VALT video is great for recording psychology sessions in a higher education setting. Instructors use video for training psychology students in such skills as patient education and counseling, clinical problem solving, developing management plans, diagnosing, and consulting.
Video Privacy and Security with VALT
The VALT system allows users to easily manage and protect all video content — only users that are given the rights and privileges to do so may access video sessions. With HIPAA a major concern with many of our customers, VALT provides the necessary encryption, network architecture, user rights management, and authentication necessary to make all video content fully secure when you use video to record psychology sessions.
VALT video uses h.264 compression and is recorded in standard .mp4 format, making it easy to share and store video sessions while minimizing network traffic. Psychology clinic video recording sessions are immediately available on the network with no delay.
Video Equipment Used to Record Psychology Treatment Sessions
Recording skills labs and clinical assessments with VALT is extremely straightforward. Users can initiate sessions via a common internet browser, a built-in automatic scheduler, or a physical button located inside or outside of the counseling room. Metadata is stamped on each recording of psychology treatment sessions, allowing users to effortlessly track recorded video content.
VALT provides both on-site and mobile installations for the recording of psychology training sessions. Multiple cameras may be grouped in therapy or instructional rooms and synchronized together. If off-site use is required, for example recording at a remote psychology counseling clinic, our cutting-edge IVS Beam application allows users to record sessions with an iPad. Users simply record psychology sessions remotely, and the content syncs automatically with the VALT server with the user returns. Check out our VALT Cloud application for observation and recording from anywhere
VALT was designed for use with high definition network cameras. Customers may select from a wide variety of high definition pan-tilt-zoon (PTZ) cameras and fixed cameras. The cameras are joined with high-quality microphones and audio equipment together which creates a high-definition video and audio experience. VALT is a third generation product, built by utilizing the ideas and feedback from psychology educators and counselors.
Installing Video for Psychology Clinics and Classrooms
Intelligent Video Solutions can provide a turnkey solution for clinics and instructors, or will happily coordinate with internal IT departments and even third-party integration companies to create the perfect solution for each customer. The IVS VALT solution for psychology video recording and observation is utilized in numerous higher education psychology departments and psychology clinics throughout the country. Contact us to schedule a demonstration or to request a quote.