Searchable Database
All of the videos are stored and managed by a built in searchable database. Tag videos with data like clinician/patient name or therapy type for easy lookup and review.
HD Video & High Quality Audio
Our software integrates with the latest IP camera technology. Observe in real time or review recorded high definition video in 1080p resolution. Auto-gaining discrete microphones provide high quality perfectly synchronized audio, great for picking up soft voices.
Markers
Tag specific points within a recording either during live observation or during the review process. These points can have searchable descriptions associated with them. These "Markers" are great for providing feedback or can be used for research purposes. A marker allows users to easily jump right to that point in the video similar to chapters in a DVD.
Security
With comprehensive user management rights, a detailed audit log and optional encryption our video solution offers some of the most advanced security features in the market. These built in features can help maintain your clinics' compliance standards (HIPAA / HITECH).
Audio/Video Recording for Spectrum Disorders Analysis
Video recording systems for autism studies have increased the accuracy of autism diagnoses dramatically. There are currently no physical or biochemical tests for identifying autism. Instead, detailed observations of a child for indications of the disorder are required. Delayed or inaccurate diagnoses are common problems — it has been demonstrated that behavioral autism treatments are more effective when started at ages two or three.
VALT video is used in autism studies as a behavioral health observation, debriefing and training tool. As an analysis tool for autism therapy, video allows the child to be observed remotely, with behaviors identified without the presence of an outside person in the room.
Benefits of Using Video to Record Autism Studies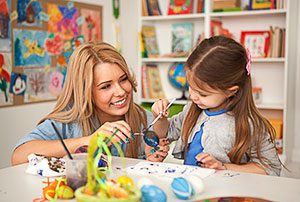 As a tool for behavioral modification therapy, remote video observation and review is extremely beneficial. Some IP cameras are small and unobtrusive, and can be easily set up to be unnoticed. Both fixed cameras and Pan-Tilt-Zoom (PTZ) cameras are available, as well as a range of high-quality microphones.
Video for behavioral health observation enables high-quality quantitative assessments of a child's physiology and behavior to be gathered in a natural setting. Video has been used to strengthen autism therapies by allowing more detailed and sensitive outcome measures.
VALT video is recorded in standard, non-proprietary .mp4 format, allowing easy sharing with all users who have the necessary permissions. Video can be viewed by any authorized person using a common device, such as a PC, and a simple internet browser. VALT video is immediately available on the network, with no lag time due to video formatting or rendering. The ease of sharing allows capture of autism therapy sessions to be shared quickly, aiding diagnosis and reducing wait times for those waiting for a medical diagnosis.
Video Analysis Tool for Behavioral Therapy Training
VALT video is extremely easy to use, with simple controls and centralized storage. A common installation of VALT video equipment for autism studies contains 16 TB of storage, enough to allow storage of nearly 16,000 hours of high-definition video.
Each video session is tagged with metadata, enabling users to locate a particular segment with ease, and the user can attach notes and additional data to any given session. Sessions can be quickly shared over the network with authorized observers, or retrieved for later use.
The VALT video system also supports both fixed and mobile installations. A standard, fixed installation would be found most commonly in a clinic, educational institution, or even somebody's home. In addition, our Beam application for mobile capture seamlessly integrates with our main VALT servers, making it easy to use video to observe autism therapy at a remote location. Operators can then capture video therapy sessions on an iPad, and the video automatically syncs with the VALT base system once the user returns.
HIPAA Compliant Video Observation Software
Privacy is a major concern for many clients who use VALT (Video Audio Learning Tool). The VALT behavioral health recording system provides the necessary user rights management, encryption, network architecture, and authentication required to secure fully all video content, and all recorded autism therapy sessions are only available to those who possess necessary permissions. Please contact us with any questions you may have, to request a quote, or to schedule a demonstration.