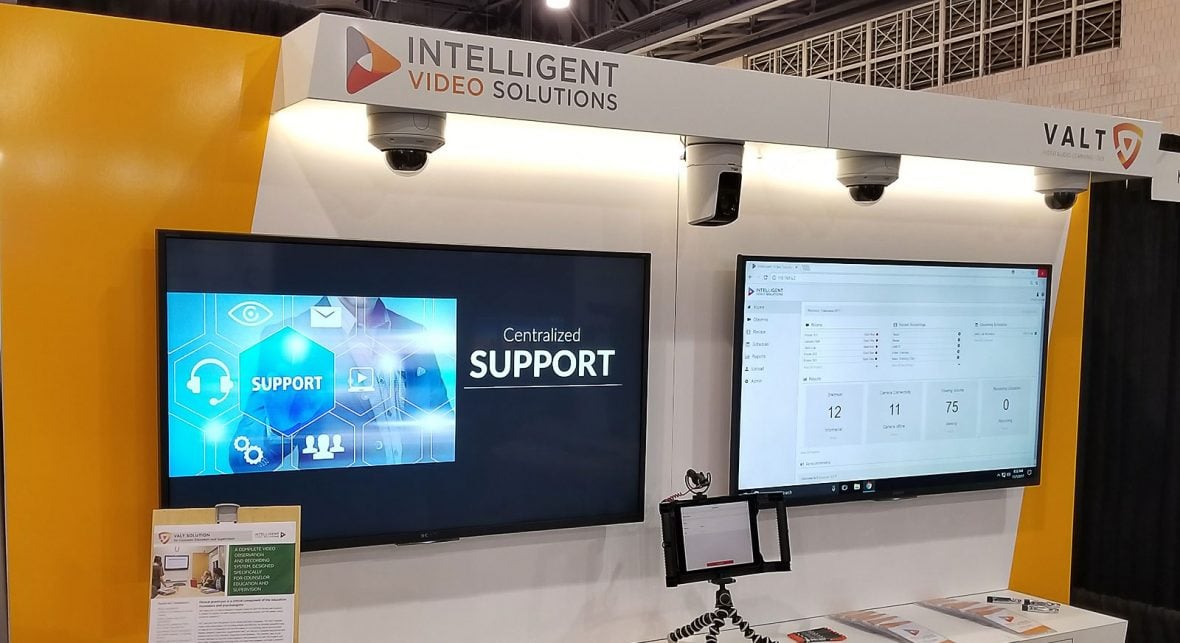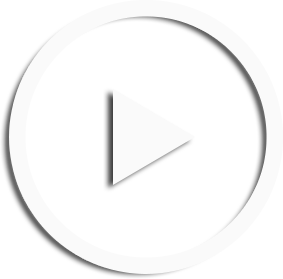 Stop by and see us, Booth C1306
To get a free pass use our VIP code: INT916
Are you interesting in speaking with us? Book an appointment with us at InfoComm 2018 or you can also book a time slot with us on our InfoComm page, just click the Appointments tab at the bottom of the page. If you book a time slot with us we can be sure to have some one available to you. Just stop by booth C1306 for your appointment and we'll answer any questions you have. You can also click here to add us to your show plan.
Video is a proven tool to better educate, train, connect and protect organizations everywhere. VALT is an innovative software solution that enables users to be able to create and manage their own video database. This powerful tool helps organizations increase the use of video to improve the effectiveness of a wide variety of programs. VALT can scale to support any number of cameras, users, and departments while the intuitive browser-based interface provides each user with a unique and secure experience.
The application empowers users to quickly and easily view, record and manage video events without extensive IT support headaches. The VALT solution is being used in a wide array of applications including Medical Simulations, Interview Recording, Corporate Training, Treatment Sessions, Lecture Video Recording, Police Interrogations, Government Meetings, Clinical Observation and many other simulation-based and active learning applications.
The VALT application has been designed from the ground up to allow users to easily view live audio-video sessions in a secure fashion. The Valt application employs enterprise-class video streaming technology allowing for the connection of up to 50 HD IP video cameras and capability to serve out hundreds of simultaneous video streams from a single VALT server appliance.
Rooms are displayed in an easy to find list and are labeled according to user preference. Point-tilt-zoom (PTZ) control is performed via mouse by simply clicking in the video window. Users are able to use and create presets to help quickly position PTZ cameras. Observers are able to create "markers" during the recording process which index important video points allowing users to quickly access important events. Markers may be named or created via drop down box.
Using our "talkback" feature, observers can communicate with students/clinicians via computer microphone or USB headset by simply clicking on the talk icon in the video window when optional "talkback" hardware is purchased. User rights allow a unique login ID for students, faculty, and administrators providing for customizable security rights for viewing, recording and playback. A matrix view allows the observer to view up to nine simultaneous sessions on a single display. Client software runs in a browser simplifying viewing and roll-out of software upgrades. All major web browsers are supported including Apple and tablet versions, allowing users to use VALT to observe live or recorded video anywhere.
If you use our VIP Code (INT916) to get into InfoComm Free you'll also get:
Invitation to the Opening Reception at the OMNIA Nightclub
Access to the Audio Demo Rooms, to experience pure sound in all its glory
Free education from leading thinkers and practitioners at Center Stage
A place to relax and recharge without ever stepping outside in the heat – The Park (including free beer during Happy Hour!)
An orientation tailored especially for first-time attendees (or veterans who'd like to see what's new) – First-Timers Orientation
And most importantly…to see us on the show floor!
HD Camera Support
Our software integrates with the full line of Axis IP cameras. We can capture and stream HD content at resolutions beyond 1080p.
Talkback
Users can "talkback" into any room over the network using a standard USB or an integrated microphone through our browser-based software client.
Multi View
Quickly change views from single camera to 2×2 to 3×3. Users are able to observe up to nine rooms simultaneously.
Video Encryption
All audio-video streams can be securely encrypted and transmitted from server to client using RTMPS streaming/encryption.
PTZ Control
Easily control pan-tilt-zoom (PTZ) cameras through our software interface. We can also create or jump to predefined positions called "presets" when our system is paired with PTZ enabled cameras.
Cross Browser Compatible
Our client will run on any enabled device such as Mac, PC, or mobile device using a flash-enabled web browser.
Easily start and stop audio video recordings either on demand through the web interface, by using the built-in scheduler, or by integrating with simple, physical, start stop buttons. All videos are recorded in a non proprietary MP4 video format and are viewable on almost any computer or device.
"Templates" allow administrators to create unique data fields which are customizable for each group. The data fields capture specific session information in order to catalog and index the video file. Examples of data fields include: student name, instructor name, patient name, patient type, specific disorder and case number. Templates allow universities to deploy a single platform that can still provide customization capabilities for different groups and disciplines. Each video is recorded in its entirety in a single file regardless of session length. There is no work required by the user to create the file, and the file is not broken into individual segments based on time. This simplifies content creation, playback, and management of the content, including archiving.
Cameras may be grouped together and synchronized to start and stop recordings simultaneously. This feature is beneficial when more than one camera is installed in a room. Recording may be initiated via the user interface or via the built-in schedule feature. This feature allows the operator to schedule recordings in advance and pre-populate the session data. The scheduler allows for scheduling of recurring sessions based upon days of the week. The schedule allows for removing individual sessions in the event that the session is canceled without removing the remaining sessions. Exceptions allow the customer to remove recordings and take into account holidays and days off.
Distribution rights – users are able to grant viewing access to other users that would normally not have the appropriate security level or viewing permissions.
HD Camera Support
Our software integrates with the full line of Axis IP cameras. We can capture and stream HD content at resolutions beyond 1080p.
Camera Grouping
Group multiple cameras or encoders together into a single room. Grouped cameras start recording together and also playback together in a synchronized fashion.
IPAD Mobile Recording
Use the Beam application to turn any iOS device into a mobile capture platform that integrates seamlessly with the back end VALT application.
HDMI Encoder
The software integrates seamlessly with third-party HDMI encoding hardware, allowing users to capture laptop/PC content such as PowerPoints and Vital Monitors and automatically pairs it with video cameras.
Scheduler
This allows users to schedule recordings in advance. The schedule can be set to automatically recur on a daily, weekly or monthly basis allowing for complete automation of the recording process. The scheduler also integrates with PTZ cameras to automatically reposition the camera to the area of interest at the beginning of the scheduled recording(s).
Button & LED
Start and stop recording with the push of a button. The system also integrates with independent or in-button LEDs providing a visual indicator as to when a recording is active.
VALT enabled users to quickly search and find the desired session or interview. Videos are available for review seconds after the recording is completed and stream almost instantaneously.
Users are able to search for content using a simplified search box. The users may type in any information which may have been entered into the session data fields in order to find desired content. After retrieving a video the user is able to navigate through the video by clicking on the timeline or choosing any marker which may have been created during the observation mode.
In the event multiple cameras are associated with a single room or joint rooms, video content plays back completely synchronized. "Markers" may be created and inserted into recorded video during playback in order to index key points and allow users to quickly find and identify content. All session data may be edited during the playback. A "notes" field may also be added as a custom field to provide an area for the user to add comments to the content. If given the appropriate rights, users are able to download content to their own PC which may be played back in a standard media player.
Searchable Database
Associate customizable searchable information with your recordings. Our software allows the end user to build a searchable video database.
Clipping
The application features an easy to use editing tool. This allows the creation of smaller clips from a larger video without affecting the original video.
Digital Zoom
Digitally zoom in either during live observation or when reviewing a video recording. This feature is especially useful when our solution is paired with HD cameras.
Markers
Tag specific points within a recording either during live observation or during the review process. These points can have searchable descriptions associated with them. These "markers" allow users to easily jump right to that point in the video similar to chapters in a DVD.